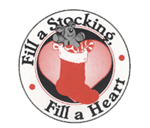 Fill A Stocking, Fill A Heart
a 501(c)3 non-profit agency | PO Box 1255 | Oregon City, OR 97045
---
Help us fill over 3,000 Stockings
---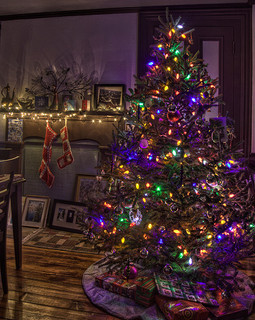 Help us fill over 3,000 stockings for agencies in Clackamas County this holiday season. The stockings go to their neediest clients and are often the only gift received.
Empty stockings are out at 36 businesses throughout the County. See our list of businesses to learn where you can pick up an empty stocking from a local business.
You can also simply purchase some of our most needed items and drop them off at any of the businesses on the list. Greatly needed are socks for all ages, toothbrushes and toothpaste, and gifts for kids ages 9 and up and adult males.
Cash donations are always welcome as they allow us to purchase the most needed items in bulk.
We have no paid staff and ALL proceeds go directly back into the organization for making and filling Christmas stockings to give to those less fortunate throughout Clackamas County.
---
Events supporting Fill A Stocking, Fill A Heart
---
JOIN FASFAH FOR THESE COMING EVENTS sponsored by BCT
BCT Holiday Craft Bazaar - Saturday, November 15th Beavercreek Elementary - 21944 S. Yeoman Rd, Beavercreek, OR 97004
---
THE TASTE - THURSDAY, DEC. 4th
Hold the Date - Details to Follow Abernethy Center | 606 5th Street, Oregon City, OR 97045
---
SHARE YOUR FRED MEYER REWARDS WITH FILL A STOCKING FILL A HEART
How it works: Go to www.fredmeyer.com/communityrewards Search us by name or by our non-profit number 91156. Every time you shop & use your Rewards Card, you are helping FILL A STOCKING, FILL A HEART earn a donation! You still earn your Rewards Points, Fuel Points, & Rebates. Rewards Cards are available at any Fred Meyer Customer Service desk.
---
Thank You
---
December, 2013
---
THANK YOU to everyone who helped fill Christmas stockings for the less Fortunate. Businesses, churches, organizations, schools, scouts, families, individuals-without your support we could not have filled the over 3,000 Christmas stocking agency requests in 2013. We continue to be amazed and blessed by the amount of support we receive each year. We thank you from the bottom of our hearts!