---
7th annual Taste of Clackamas County Dinner & Auction
---
Dec., 1st, 2016 at the Abernethy Center in Oregon City, 6-9pm (doors open at 5:30pm)
606 15th St. Oregon City, OR 97045
Tickets - $25.00 each
Tickets may be purchased online by going to http://thetaste2016.bpt.me, at the door, or by calling (503) 632-0577.
*If purchasing a table of 10 or more, tickets will be discounted to $20 each.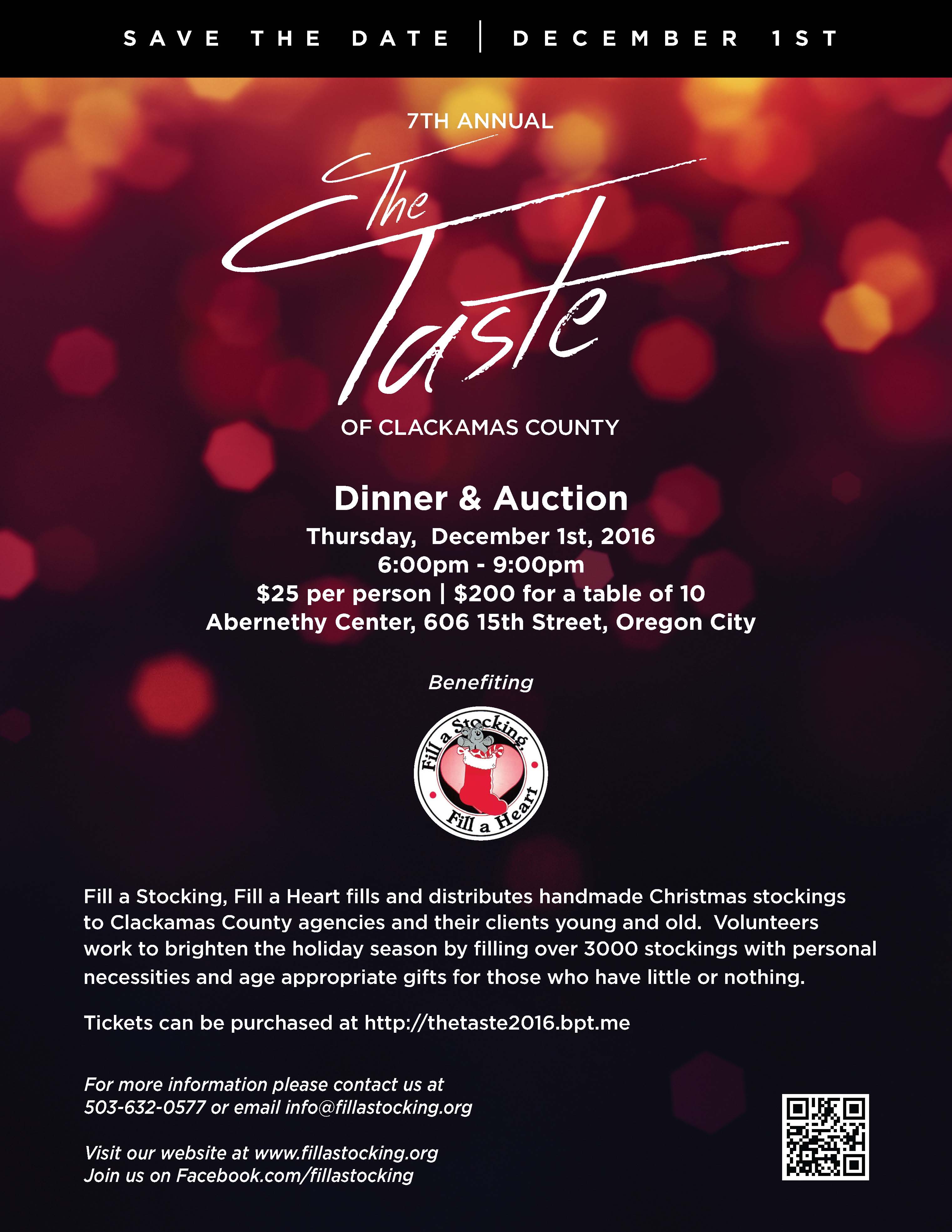 ---
Help us fill over 3,000 Stockings
---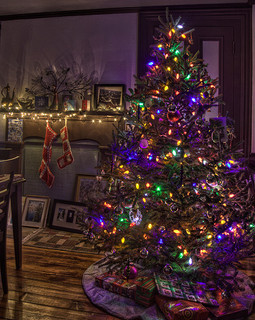 Help us fill over 3,000 stockings for agencies in Clackamas County this holiday season. The stockings go to their neediest clients and are often the only gift received.
Empty stockings are out at 36 businesses throughout the County. See our list of businesses to learn where you can pick up an empty stocking from a local business.
You can also simply purchase some of our most needed items and drop them off at any of the businesses on the list. Greatly needed are socks for all ages, toothbrushes and toothpaste, and gifts for kids ages 9 and up and adult males.
Cash donations are always welcome as they allow us to purchase the most needed items in bulk.
We have no paid staff and ALL proceeds go directly back into the organization for making and filling Christmas stockings to give to those less fortunate throughout Clackamas County.