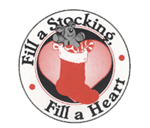 Fill A Stocking, Fill A Heart
a 501(c)3 non-profit agency | PO Box 1255 | Oregon City, OR 97045
---
Help us find a new workshop space!
---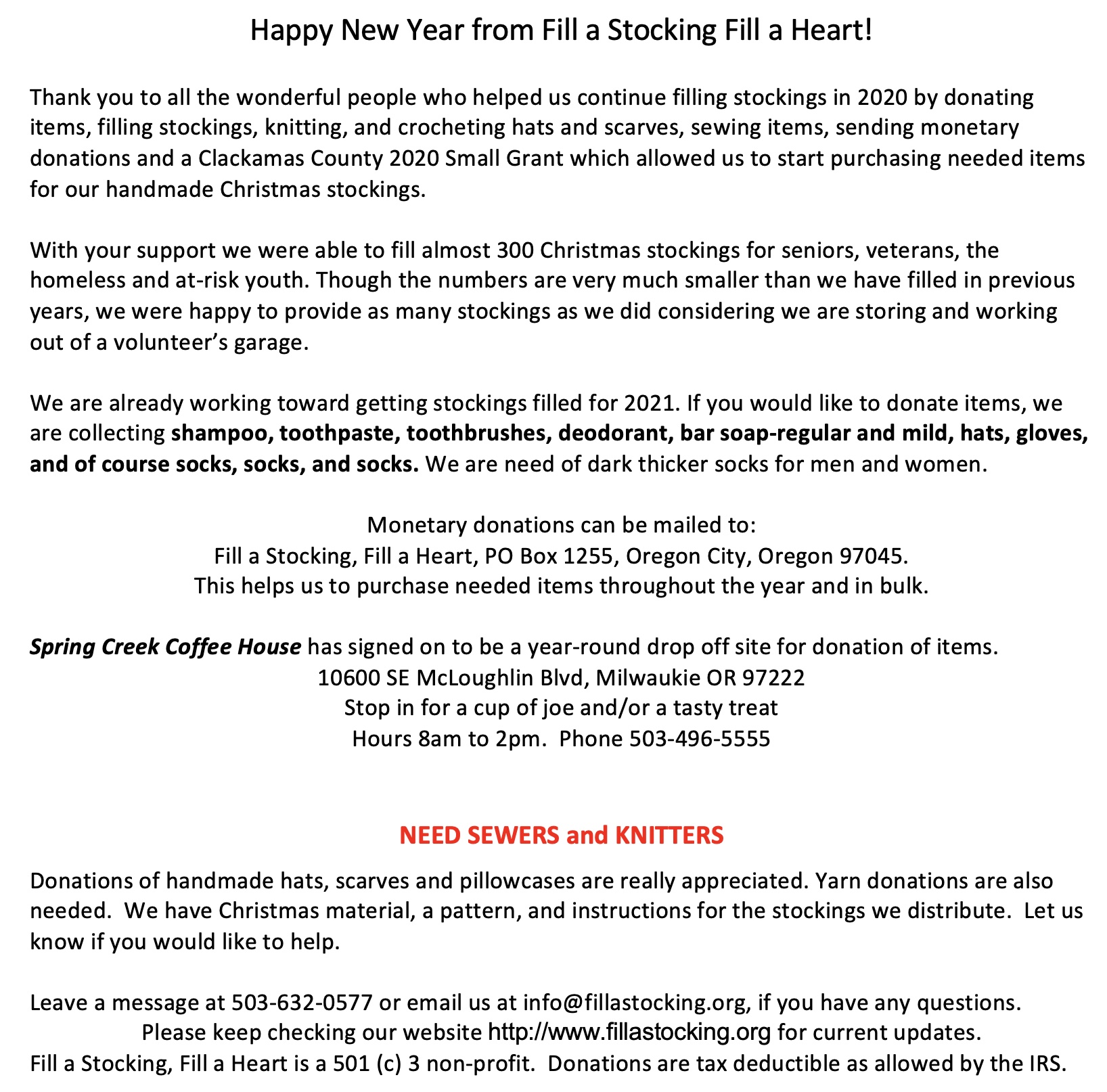 ---
Cash Donations
---
Donate online with PayPal:
---
Cash donations are very much appreciated and needed to continue to fill the many requests we receive from agencies each year. Our fundraising efforts don't cover all our needs. These funds are used to purchase fabric for making stockings and personal necessities we put in every stocking not filled by public donations. Age appropriate gifts are also purchased to make each a real Christmas stocking. These monetary donations allow us to purchase needed items in bulk, especially when these items are on sale. This helps us stretch our dollars.
Checks can be made out and sent to: Fill a Stocking Fill a Heart (or FASFAH) PO Box 1255 Oregon City, OR 97045
All donations are tax deductible as allowed by the Internal Revenue Service. Tax ID 93-1296743